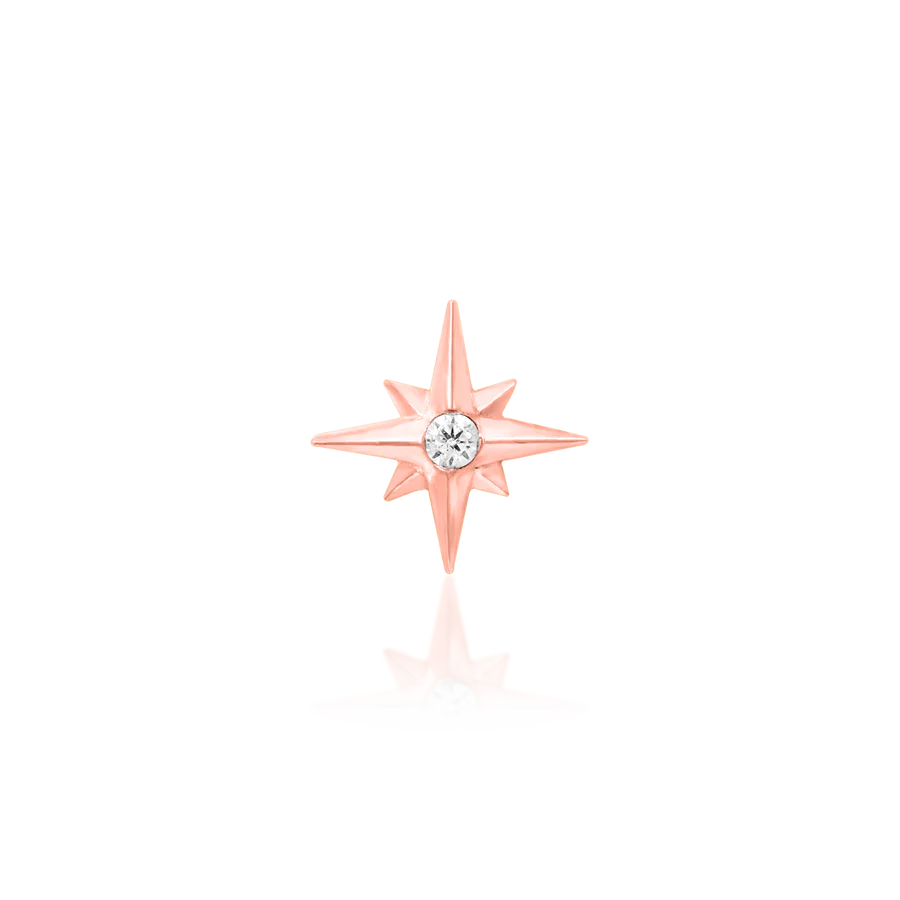 Stella was designed by Jess Sellars.
Stella is the Latin for star! I love the stars and I designed these pieces because everyone needs a little twinkle in their lives! I thought the two different sizes would make excellent combos! 
It comes in 2 sizes. The small one measures 5mm x 5mm with a 1mm CZ.  The large one measures 8mm x 6.5mm and has a 1.5mm CZ.
FAQ
Do I need to buy a post separately?
Yes. Our threaded and threadless ends do require a post to wear. Any of our threadless ends will match our threadless posts, while our threaded jewelry will match its
paired gauge size.
What gauge threaded ends will fit my new post?
Threaded top configurations match in pairs, so 18g and 16g will be interchangeable and 14g and 12g will be interchangeable. I.E. a 18/16g threaded end will match 18g and 16g posts.
Is the jewelry insured?
Most of our manufacturers protect against production defects and damage. Each manufacturer has a different policy regarding their jewelry so please reach out if you have any concerns or requests for repairs and replacements. Chains are never insured.

Jewelry buying guides and recommendations will never replace being professionally sized by a licensed piercer. We always recommend seeking professional help for jewelry sizing and jewelry changing.