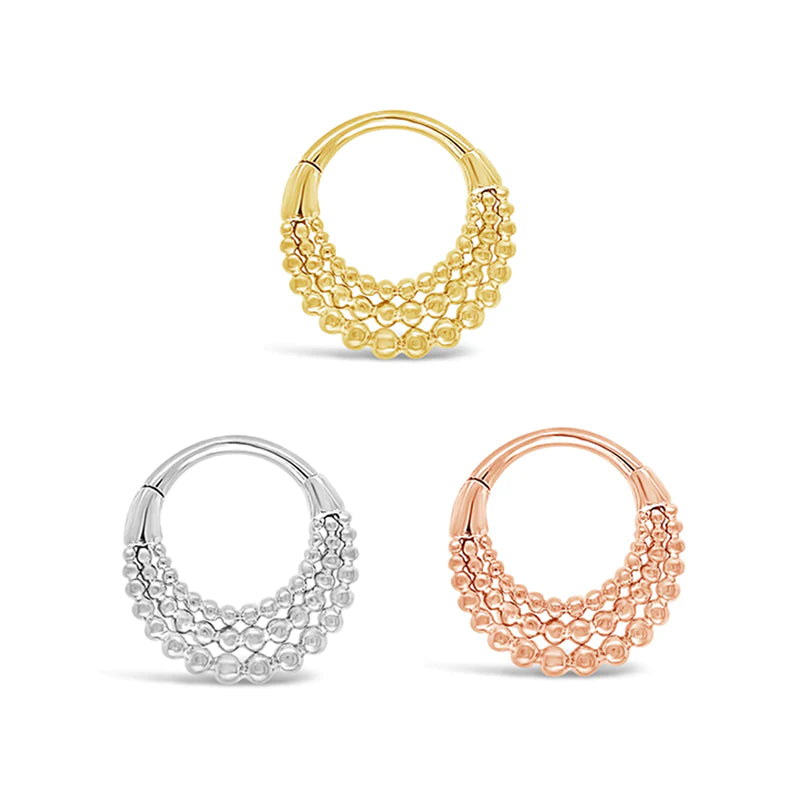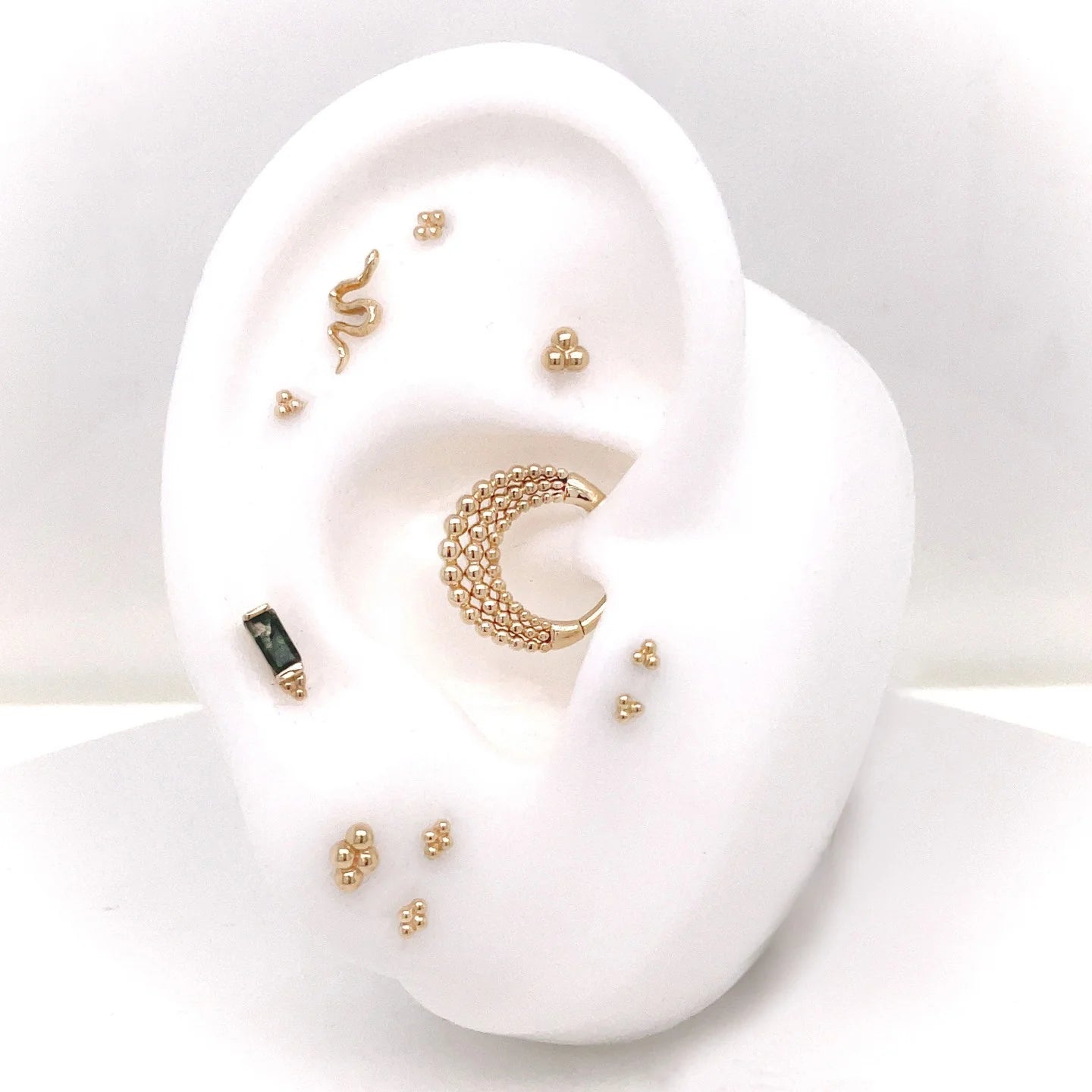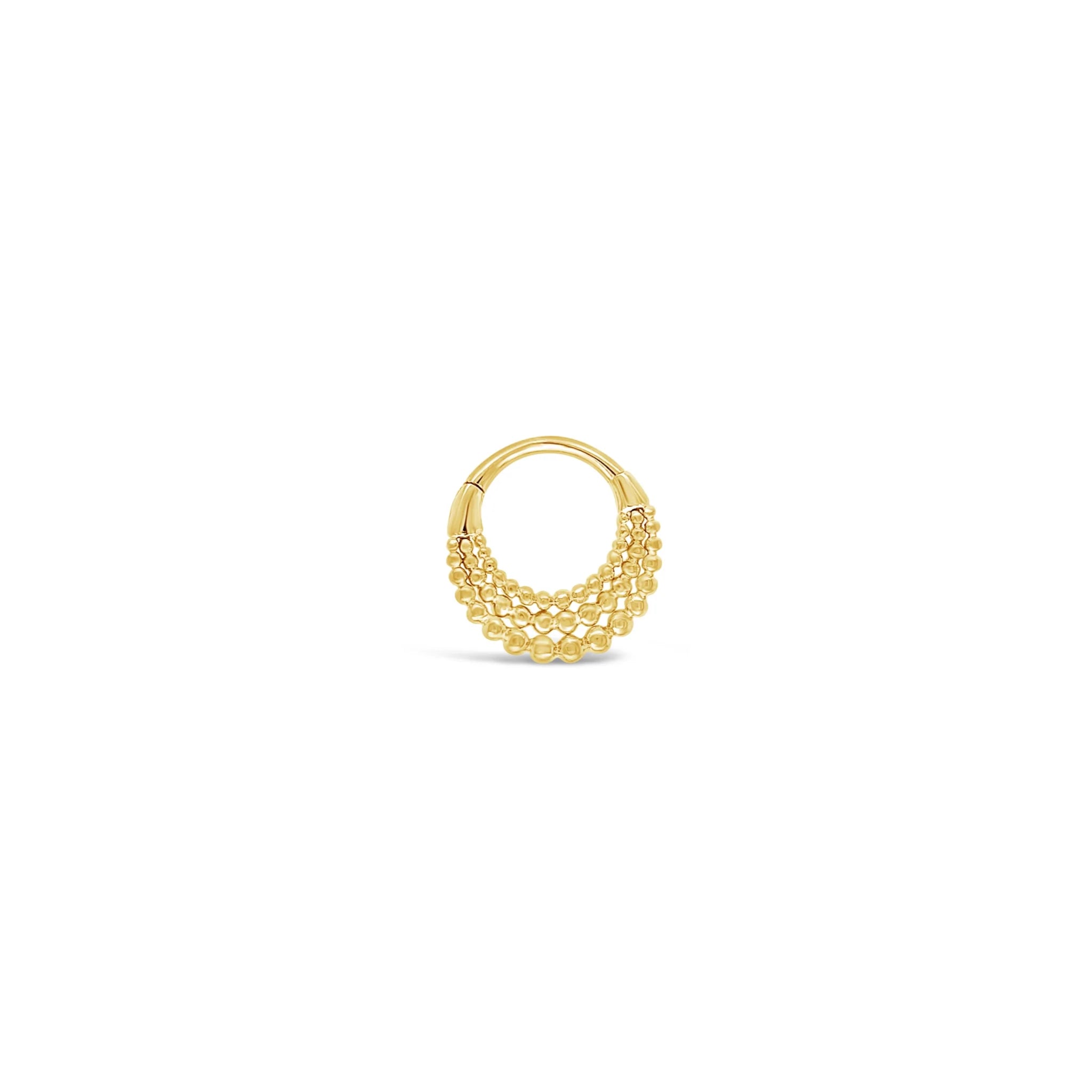 This wonderful design is perfect for anyone looking for something clean and simple. Not a fan of gemstones? No worries here as these rows of beading still stand out while adding texture to your septum or daith piercing!
Details
Overall size of design: 13mm top-to-bottom and 12mm side-to-side

Solid 14kt gold - Comes in Yellow, Rose & White gold
Clicker style - Great if you want to change this often or on your own

Clickers

 have a lifetime guarantee against any manufacturing defects
FAQ
Do I need to buy a post separately?
Yes. Our threaded and threadless ends do require a post to wear. Any of our threadless ends will match our threadless posts, while our threaded jewelry will match its
paired gauge size.
What gauge threaded ends will fit my new post?
Threaded top configurations match in pairs, so 18g and 16g will be interchangeable and 14g and 12g will be interchangeable. I.E. a 18/16g threaded end will match 18g and 16g posts.
Is the jewelry insured?
Most of our manufacturers protect against production defects and damage. Each manufacturer has a different policy regarding their jewelry so please reach out if you have any concerns or requests for repairs and replacements. Chains are never insured.

Jewelry buying guides and recommendations will never replace being professionally sized by a licensed piercer. We always recommend seeking professional help for jewelry sizing and jewelry changing.